Enjoy a contemporary boutique stay right in the heart of Dublin City
Enjoy a contemporary boutique stay right in the heart of Dublin City
The Green Bedrooms & Suites
The Green's prime city centre location adjacent to Dublin's premiere park, St. Stephen's Green means our hotel is the perfect base from which to experience the best Dublin has to offer.
Our wide variety of guests bedrooms and suites offer a comfortable yet stylish stay with a contemporary boutique feel: perfect for guests who want to unwind after a day of experiencing the Irish capital.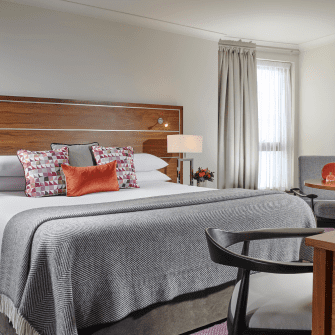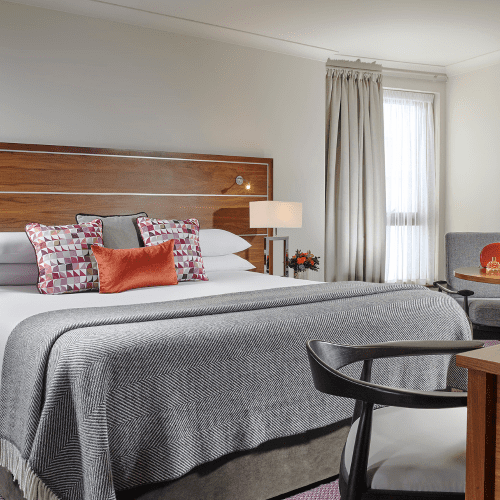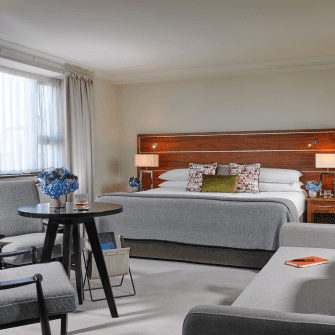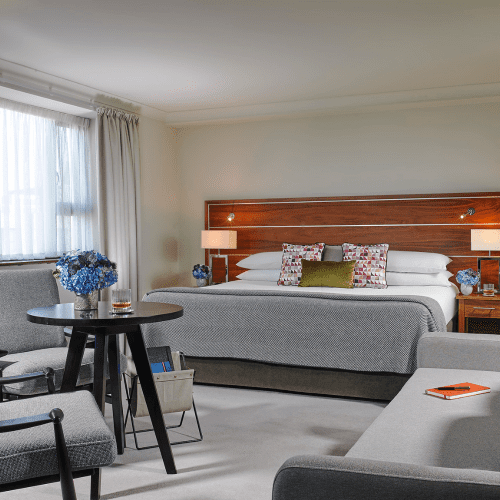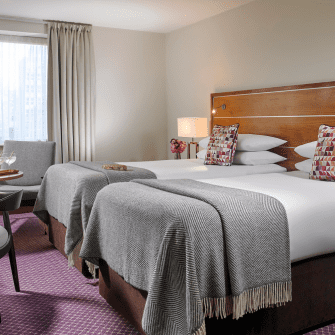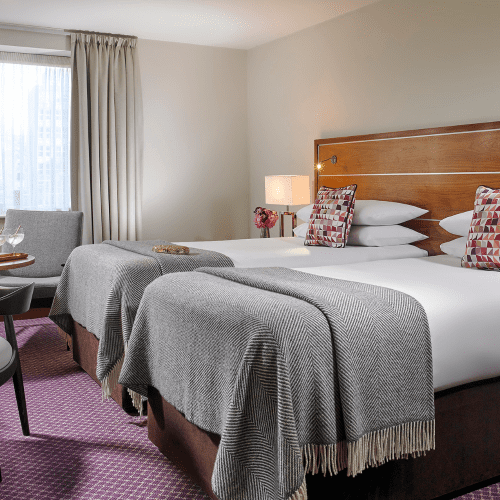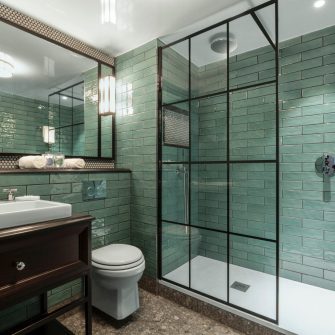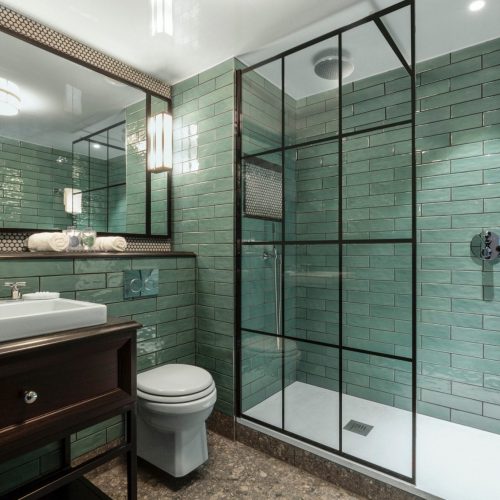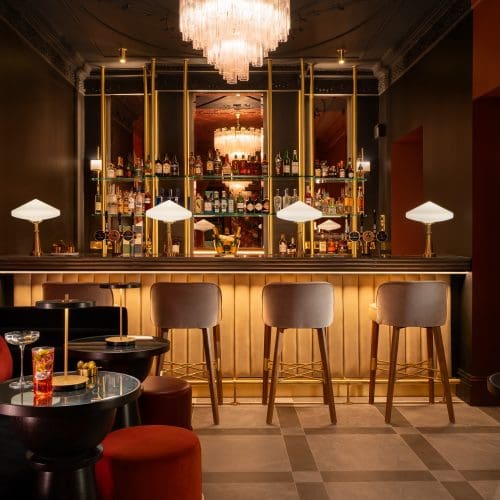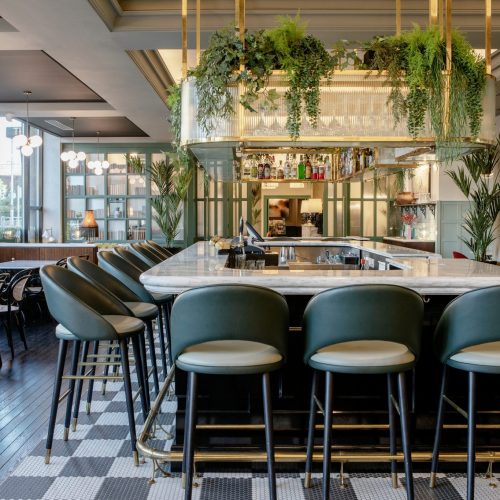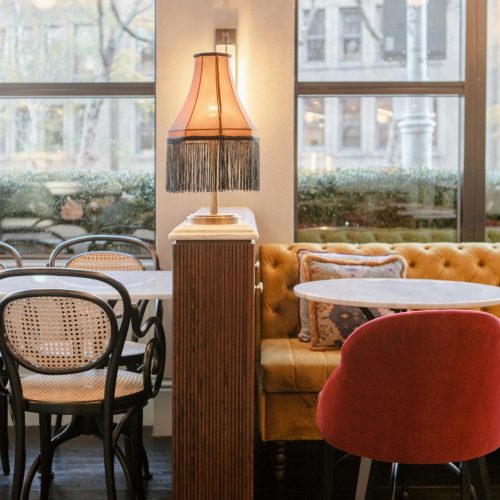 Eat and Drink at The Green
The Green Bar & Restaurant is a unique space inspired by contemporary bistro design, where floral greens blend with classical furniture and lighting, welcoming guests daily for lunch and drinks from 12pm to 4pm.
Our Dublin's newest premium cocktail bar – Pen and Player, curated range of exquisite cocktails, premium spirits, and fine wines. Elevate your experience with a gourmet light bite menu tailored for the most discerning tastes.
Guests can avail our room service menu when staying at The Green. Offering a section of lunch and dinner options available 7 days per week from 12pm-10pm.
The Green Gym
The Green boasts a 24 hour gym packed with the latest cardiovascular and weight-training equipment, accessible exclusively to guests.
Stephen's Green is across the road from the hotel lobby those who like getting some fresh air during their work out: the park makes for the perfect green setting for an early morning run or a leisurely walk in the afternoon.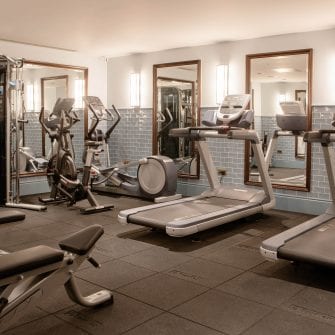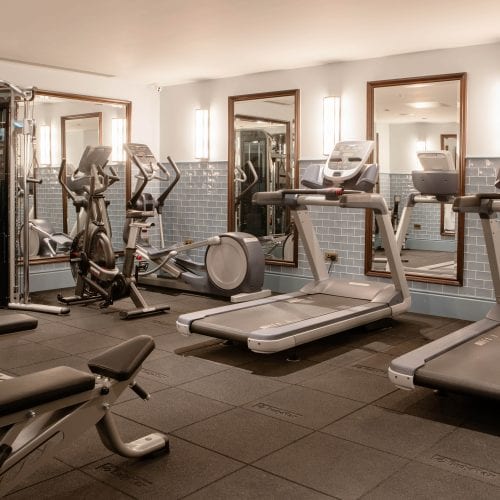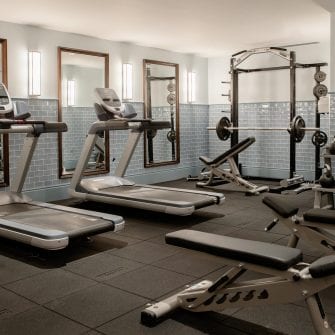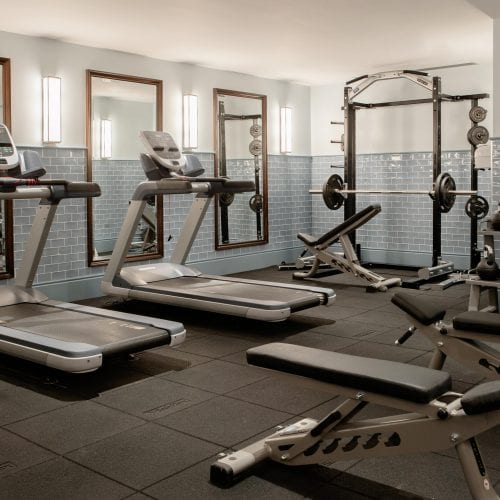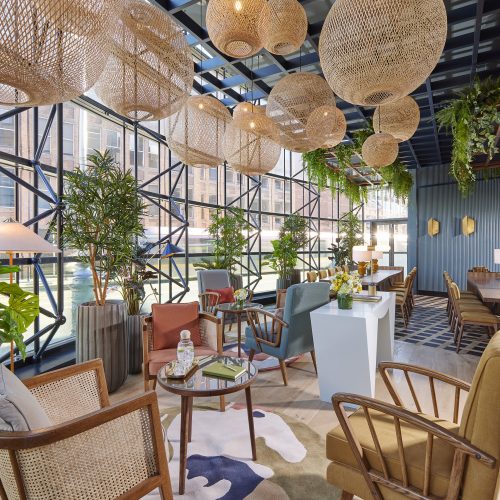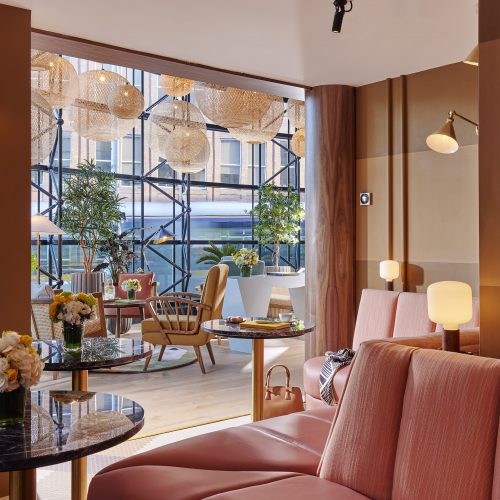 The Green Atrium
The central location of The Green makes it the perfect place for remote working or reading at your leisure over a coffee. Our Atrium space offers relaxed seating and remote working desk space with floor to ceiling windows overlooking Harcourt Street and the corner of Stephen's Green. The Green Bar is located just steps away, meaning you can grab a drink of your choosing while working, relaxing or watching the world go by.
The Green's City Centre Location
You simply cannot get more central than Stephen's Green: and The Green Hotel is right on the corner of Dublin's premiere city centre park.
All of Dublin City Centre is within walking distance of the Green, including Grafton Street, Dublin's top shopping street which is a 3-minute walk from the lobby. The area around Stephen's Green is probably the most picturesque part of the city, as much of the Georgian architecture has been preserved. The area is also packed with the best restaurants and bars, making this the perfect destination to stay for a city break.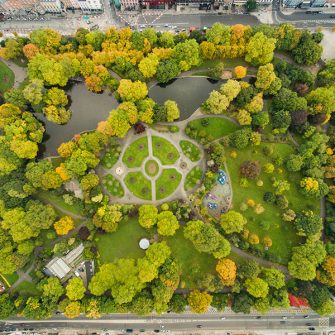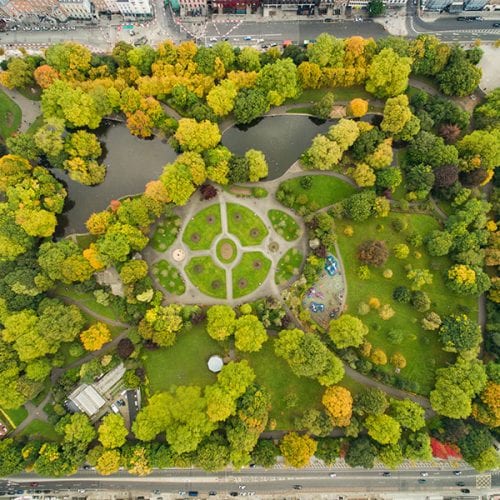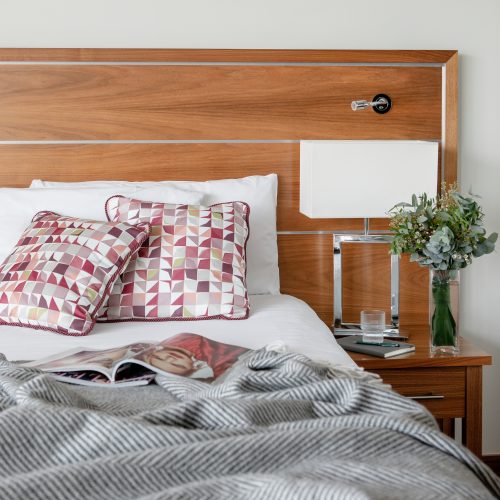 The Green Experience
Here at The Green, we're focused on ensuring our guests feel welcome and comfortable at all times during their stay, from entering the lobby to sleeping in our guest rooms and grabbing a drink at the bar.
We have designed our hotel with a relaxed, contemporary classic feel and offer all of the modern amenities guests need for a memorable stay right in the heart of the city.