Which Major Companies have their European Headquarters in Ireland?
06 January 2020 ·
3
min read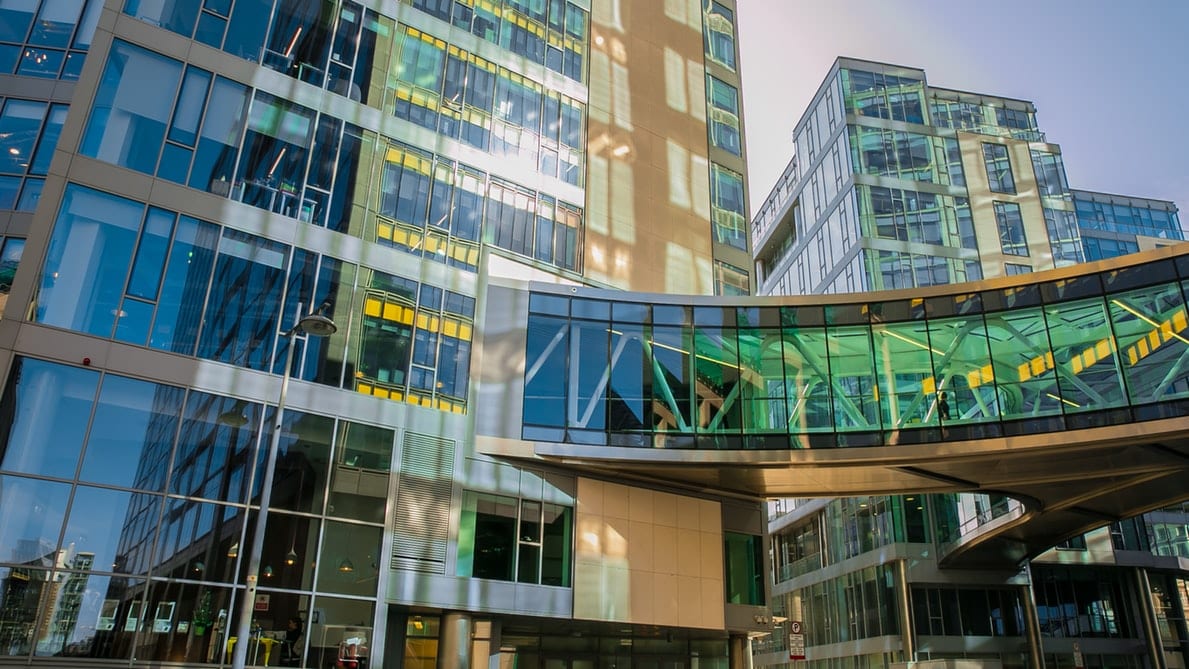 Dublin is an incredible tourist destination welcoming millions of travelers every year. With its culture, heritage, and beautiful surrounding landscapes, it's no wonder the Irish capital attracts tourists from all over the world. Visitors have not been the only ones enchanted by the cosmopolitan city. International companies have also flocked to Dublin, establishing some of their key offices in the city. Here are some global companies with their European headquarters the Irish capital:
Google
With four buildings and more than 45,000 square meters of workspace, Google is one of the most thriving companies in Dublin. The American company has its European headquarters in Dublin's "Silicon Docks", the tech area of the city. There are a lot of job opportunities in different fields such as business development, sales, accounting and of course engineering. The office is not your typical work environment: you can expect amazing amenities within the workplace, such as a wellness center equipped with a pool and gym.
Facebook
Established in Dublin since 2008, the social network company has its European headquarters located in the Docks. The Dublin office is the only building outside of its Menlo Park headquarters in California that is 100 per cent occupied by Facebook. From just 30 employees in 2008, Facebook's headcount in January 2019, was more than 4,000 employees in Ireland. With a mix of a trendy corporate atmosphere and industrial vibes, Facebook contributes to the business aspect of the Irish capital.
Airbnb
Leaders in the worldwide accommodation market, Airbnb's Dublin headquarters are located in the stylish Watermarque Building in Grand Canal Dock area. After reinventing the entire space, Airbnb located their 500 employees in their Dublin urban styled campus. The offices have been specifically designed for employees to easily communicate and find each other.
PayPal
The giant of online payments has also based its European headquarters in Dublin. This could be a great opportunity for you if you are looking for a job in a very dynamic and modern company. PayPal is located in the suburb of Blanchardstown.
Indeed
The online job giant Indeed has its EMEA Headquarters located in the heart of Dublin, right across from St Stephen's Green Park and easily accessible from The Green hotel. With 70,000 square meters spread over five floors, Indeed's offices are bright, colorful and mainly composed of open-spaces. Thoughtfully designed, the offices have a friendly working atmosphere and multiple facilities to get the most out of breaks from work. Who doesn't love a ping-pong table?!
Microsoft
Microsoft first opened its doors in Ireland in 1985 with a small manufacturing facility employing just over one hundred people. Since that time, Microsoft Ireland has grown to include four distinct operations at its campus in Dublin, employing over 2,000 employees. In 20180 they opened their newest office space in Leopardstown, featuring an LED waterfall, a digital lake and a DreamSpace! We like the sound of that!
Twitter
Dublin's Twitter hub is the second biggest of the group and located quite close to the city centre, near Merrion Square. With fancy coffee machines, comfortable lounging areas and freshly prepared food every day, the company offers an ideal working environment for its social network experts.
eBay
The European HQ for eBay's Global Customer Experience organization has over 900 employees working in a variety of customer service and support roles. If you believe you have the positive can-do eBay attitude to provide an amazing customer service experience, then maybe this is a good place for you.
LinkedIn
Opened in 2017, LinkedIn in Dublin was the first new-build outside the US at the time. The offices of the professional social network boast a soundproof music room, a games room, a gym with personal trainers and a different theme on every floor.
As one of Europe's most attractive business locations, Dublin has been welcoming lots of multinational companies over the last decade which is why it's often referred to as the Silicon Valley of Europe. Yahoo, Dell, and Riot Games are just some examples of more high-profile offices located here too.
When you're looking to take a break from business, check out our post on Dublin City Nature Walks to Escape the Madness to discover the beautiful wonders of the city and its surroundings.