5 Ways to Experience Guinness in Dublin
13 April 2018 ·
2
min read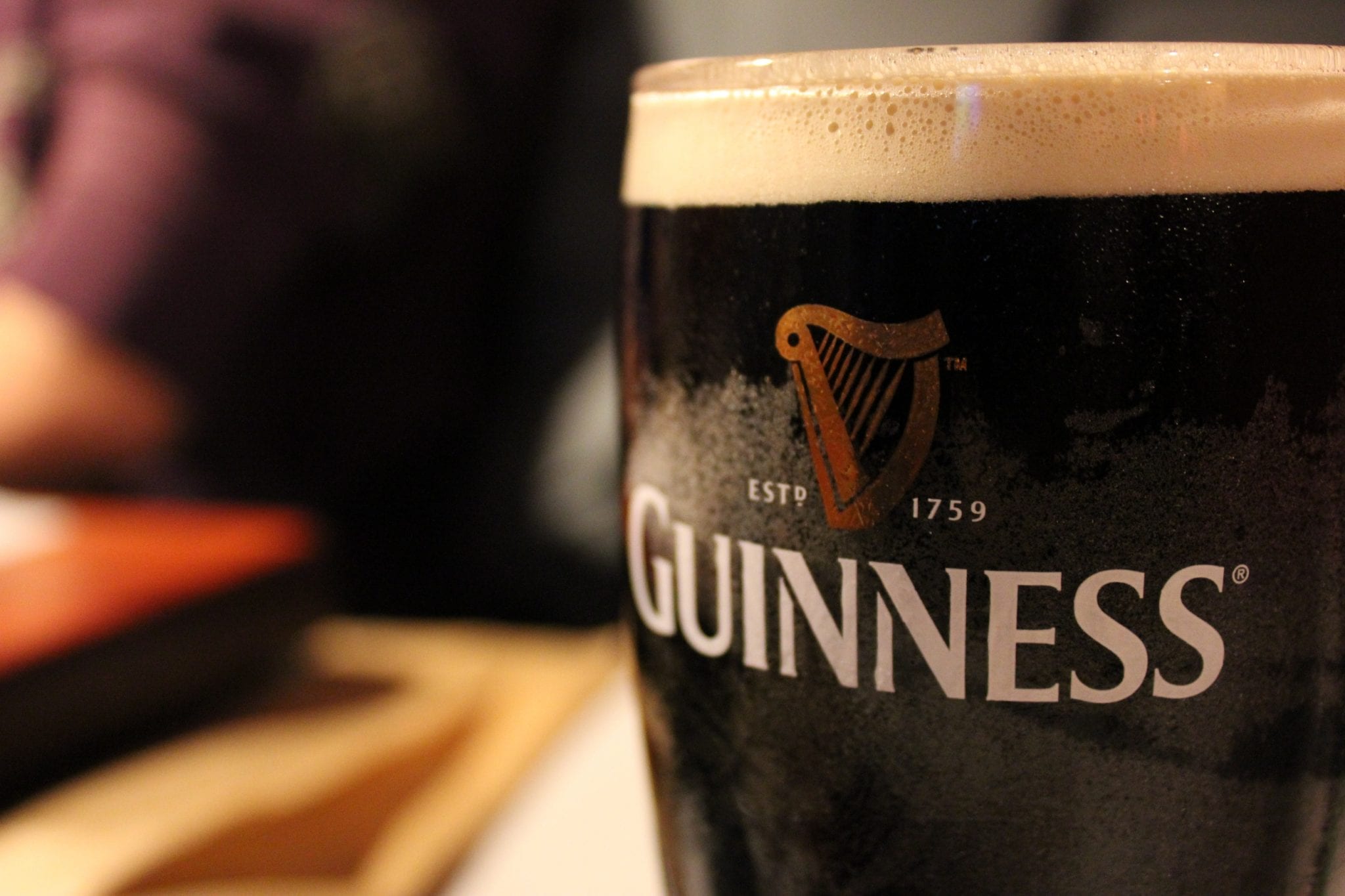 When thinking about Ireland, Guinness can be the first thing to pop up into your head. But did you know that Guinness is more than a drink here? In fact, it is linked to Dublin's history and the Guinness family has helped to shape Dublin the way you can enjoy it today. From the Guinness Storehouse to the various places that refer to the black beverage, let us guide you through 5 ways to experience Guinness in Dublin.
Experience the Guinness Storehouse
First of all, what better way to learn about Guinness than its unique and dedicated attraction. Very often mentioned as a top thing to do in Dublin, the Guinness storehouse is taking you on a journey from the making process to the art of pouring the perfect Guinness. You will have great fun discovering all the marketing behind the brand success and enjoying a pint on their rooftop bar with a panoramic view of the city.
Admire the Guinness Harp
Did you know that for many years the government sought to make the state symbol the harp but opted for a backward facing harp as Guinness had patented the symbol? You can admire the medieval instrument at Trinity College, in the long room. It is called the Brian Boru's harp and is one of the oldest surviving Gaelic harps. You will then notice the similarity with the Guinness logo.
Explore St. Stephen's Green
The gorgeous St. Stephen's Green park located just next to the hotel has been made available to the public by Sir Arthur Edward Guinness. In addition to changing the law to be able to purchase the park, he undertook a large renovation and opened the park to the public in 1877. A commemorative monument stands in the Park in his memory.
Visit St. Patrick's Cathedral
One of the most well-known cathedrals in Ireland has also been touched by the Guinness family. St. Patrick's Cathedral had tough times through Ireland history and it is thanks to the Guinness factory that paid the renovation that tourist can now admire the full beauty of this famous landmark. This might add some interest to the visit…
A good pint in one of Dublin's best pub
Our last place to experience Guinness is obviously in pubs! But beware, locals could tell you that some places serve "bad Guinness", in addition there are hundreds of pubs in Dublin. So to make your life easier here is a small selection:
The Stag's Head, just off Dame street, plus they have a terrace for the summer!
The Palace Bar, popular during GAA matches, it is an enjoyable old school bar.
The Long Hall, another old pub located on George street.
Mulligans, one of the most iconic bars in Dublin…
If you are not already off to one of the places above, you can discover more of what Dublin has to offer by checking our other blog's articles. Cheers!