Your Complete List of Places for a Fully Vegan Breakfast in Dublin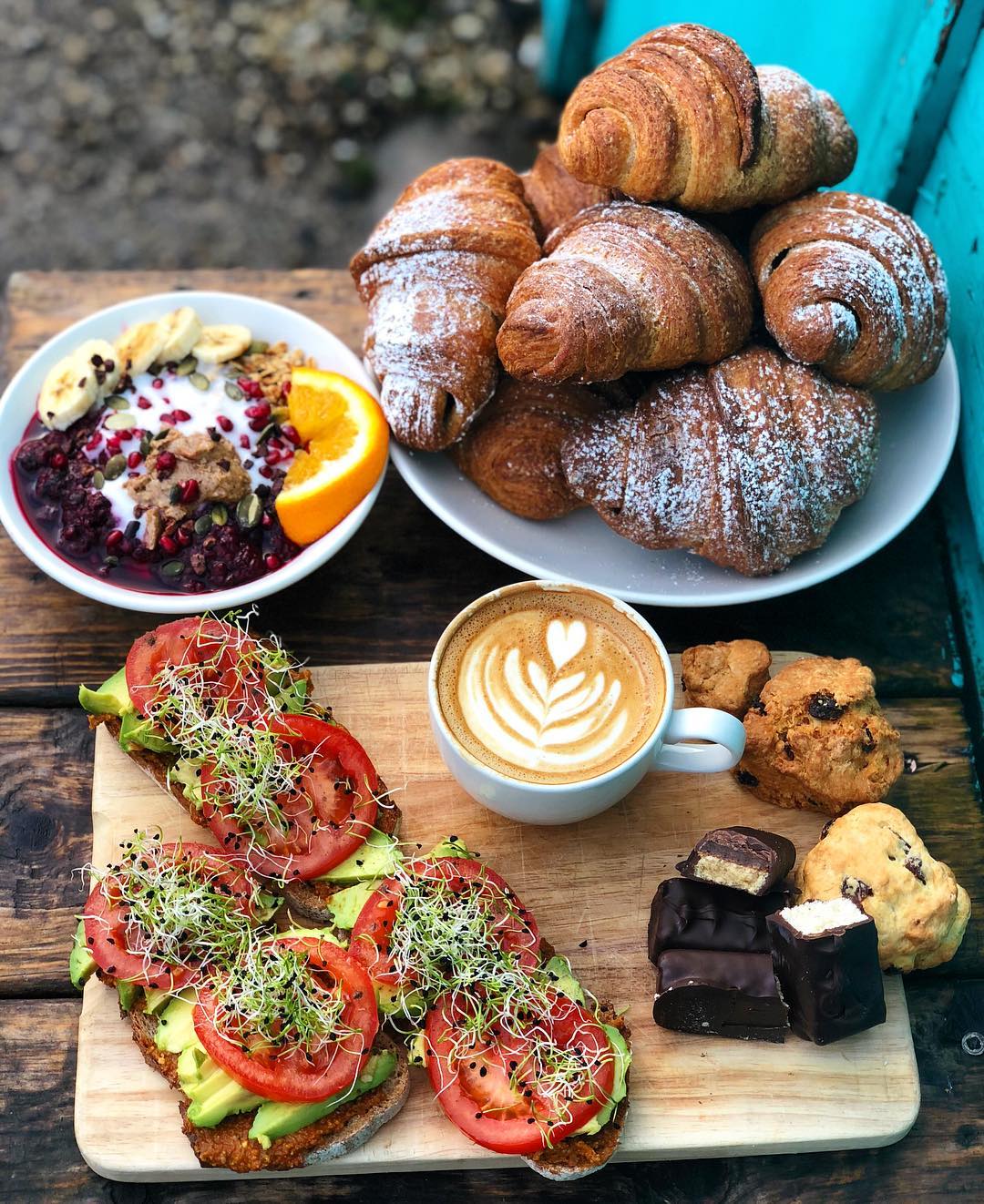 There's never been a better time to be a vegan in Dublin. Living the plant-based lifestyle was previously seen as a niche choice, but in recent times, veganism has exploded in the Dublin food market with many people converting to a healthy lifestyle. Nowadays most restaurants, take outs and everything in-between are embracing the change and offering vegan options.
You no longer have to search for all these gems as we have done the searching for you! Here is our list of the best vegan breakfasts in Dublin; after all breakfast is the most important meal of the day.
Happy Food, 5-8 Camden Court
Happy food is a plant-based restaurant offering gluten-free, dairy-free, vegan food in Dublin's city centre. They offer vegan breakfast, lunch and dinner, treats, snacks, smoothies, juices, teas and coffees and everything in-between.
You will be pleasantly surprised by their take on the traditional Irish breakfast, which is made up of chickpea scramble, Tofu bacon and bean sausage followed by a selection of smoothies you can choose from.
Cornucopia, 19/20 Wicklow Street
Cornucopia is a family run business that believes every home, business and individual should make an effort to reduce their impact on the world. We can all make a difference!
They offer a range of delicious vegan breakfast options such as millet porridge and a five item breakfast where you can take your pick of roasted chilli mushrooms, scrambled tofu and homemade vegan sausages and much more, all with tea or coffee, homemade bread toasted with vegan spread…. What more could you want!
Sprout & Co, 19 Exchequer Street
Sprout is located on 19 Exchequer Street with the slogan 'Healthy, seasonal, local'. All produce used in Sprout is grown 30km away in Rathcoffey, Co. Kildare.
Sprout offers 'free from everything' porridge and granola alongside the much beloved avocado toast. Sprout also offers top of the range salads with options such as spiced tofu to be included for that little something extra.
Brother Hubbard, 153 Capel St, Dublin
Get tempted by their delicious and flavorful vegan mezze plate. Located in the heart of Dublin, Brother Hubbard is one of Dublin's favorite spot for brunch. With a stylish atmosphere and lovely food, you will definitely come back to try all the items on their menu!
Staple foods, 24A Grattan Street
Staple foods is in the heart of Dublin 2, near Merrion square and offer a range of vegetarian and vegan dishes to prepare you for the day ahead. Spoil yourself with 2 slices of fresh toasted sourdough bread with avocado and tahini. All this with the convenience included… Staple foods have partnered with Uber Eats and Deliveroo so your vegan breakfast or lunch can come to you!
KALE + COCO, 18 Grangegorman Lower
Kale + Coco is the ultimate instagramable vegan breakfast with a choice of smoothie bowls such as a classic Açaí bowl alongside nourish bowls, made up with a mixture of fresh and cooked ingredients and served with a dressing on the side. Wash it all down with a smoothie of choice or one of their superfood lattes. Treat yourself to a slice of vegan, gluten free banana bread… the best in town!
Meet Me in the Morning, 50 Pleasants St, Saint Kevin's, Dublin 8
Meet me in the Mornings is designed for those weekend brunches and midweek morning catch ups. One of their mouth-watering offerings is overnight oats with chia seeds, golden raisins, sultanas all soaked in oat milk and topped with blood orange, apple and hazelnut butter.
Sova vegan Butcher, 51 Pleasants street, Dublin 8, County Dublin
The sova vegan butcher offers brunch and dinner with options for all. Take your pick between chia burgers with jalapeno mayo, fermented cucumber and apple and cinnamon and apple pancakes.
Tang, 23C Dawson St, Dublin 2
Vegan-friendly, Tang is the ideal place to have a breakfast of champions. Their friendly staff will immediately put you at ease and their tasty food will be the reason you'll want to come back!
BEAST Eatery, 41 Victoria Quay, Dublin 8
A breakfast burger meal… what more could you want from BEAST eatery. All handmade meat substitutes such as there #badassbacon and #Savagesausages that all go into the breakfast meal they offer alongside burgers, tacos and homemade chick-hun burgers and wings so you won't be missing out.
The planted bean, 16 Baggot Rd, Ashtown
The planted bean is a vegan coffee shop that is now serving plant based savoury dishes and desserts without the refined sugar take out style. The menu changes regularly to keep things fresh and new.
The Carrot's Tail, 192 lower Rathmines road
On the hunt for vegan sausage rolls? Look no further with the carrot tail offering 100% fresh and vegan sausage rolls, scones, croissants and pan au chocolat. In the market for something more, they also serve up meatball subs and Chikon and waffles. For an added bonus next-door to the carrot tail is their own zero waste shop were you can stock up on all your dry ingredients even agave syrup.
Beo Wine Bar & Kitchen, 50a Manor Street, Stoneybatter
Beo in Stoneybatter serves up brunch every day. Beo offers a small but tasteful menu of slow cooked oats, coconut cream, dried fruits, berry coulis or seasonal vegetables, kimchi, cream sauce, black rice noodles to satisfy every taste.
Vegan food is becoming more and more accessible, with some restaurants in Ireland's capital fully embracing the vegan lifestyle, so much so there are now many fully fledged vegan catered restaurants. Enjoying delicious, healthy and fully vegan food has become the norm. The future its now!