A new way to visit Dublin in 24 hours
16 August 2019 ·
3
min read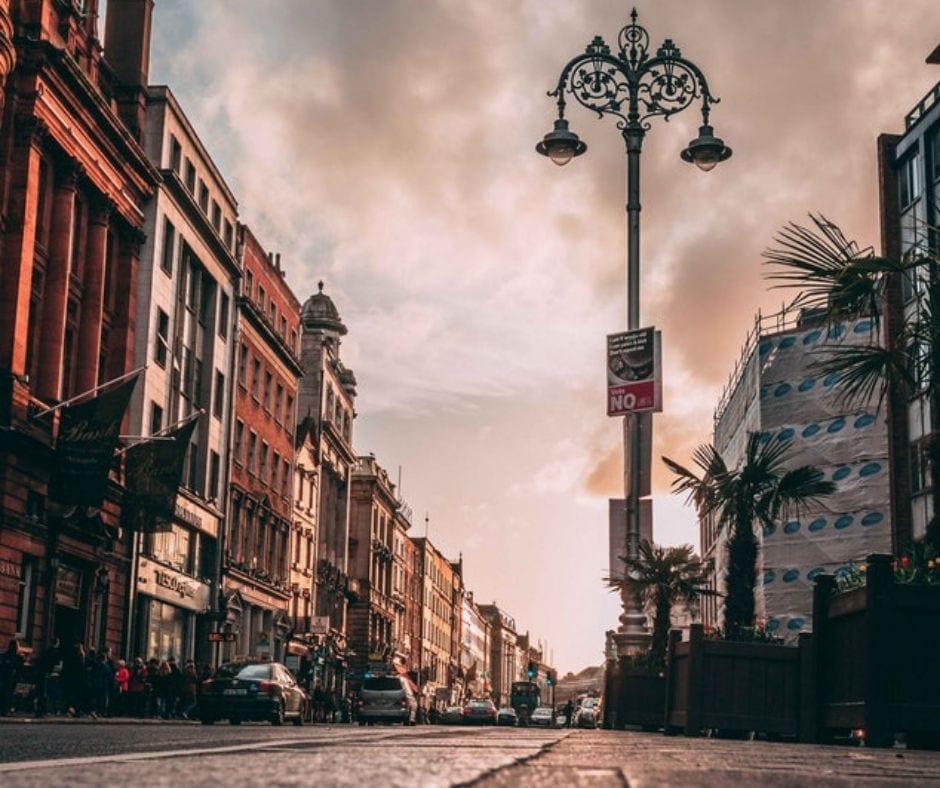 Most people know the hot spot tourist places in Dublin such as the Guinness Storehouse, Temple bar and those "Traditional Irish" places to eat Irish stew and soda bread. They are great… but we want to show you some new and different ways to experience your short trip to Dublin. Take your pick between quirky attractions, adventurous activities and mouth-watering food choices. Here are some ideas to choose from, depending on what part of the city you're in:
George's Street Arcade, Ireland's oldest shopping centre
George's Street Arcade is a Victorian style red bricked indoor market, that has been around since 1881. The Arcade is home to many independent boutique shops and stalls which sell everything from jewellery, souvenirs, and music records to amazing food options and treats.
Gaze upon the sheer madness of Francis Bacon's studio
An exact reconstruction of the artist Francis Bacon's London studio is shown in Dublin's Hugh Lane Gallery. A look into the chaotic workings of the artist, the replica shows over 7,000 items including 80 works on paper, more than 1,500 photographs as well as books and some dramatically slashed canvases. It's well worth a look just to see the dramatic disorder of the studio.
Cocktails at the Vintage Cocktail Club
The vintage cocktail club has over 77 cocktails to choose from, so you will be sure to find one to suit your taste. This trendy bar gives a sophisticated experience with its speakeasy-vibe and candle-lit vintage cocktails.
Paddle the Liffey
Kayaking is the newest way to explore Dublin city from a different point of view! Paddle under the famous O'Connell Bridge and Ha'Penny Bridge. Explore the true historical foundation of Dublin city and how the city came to be today.
Set sail on Dublin Bay
Set sail on a traditional tall ship through the historic Dublin Port, into Dublin Bay and along the incredible coastline, for a truly unique experience you will never forget. Dublin Under Sail offers a new and exciting way to explore Dublin's rich coastal history. Learn all about sailing life on board of a traditional sailing vessel; every passenger works together and learns the way of the sea.
Explore Dublin by bike
Cycling is probably the best way to explore Dublin's unique city up close. Rent Dublin city bikes to create your own adventure or enquire about bike tours to explore all of what Dublin has to offer by a local experienced guide.
Myths brought to life at the National Leprechaun Museum
Explore the national Leprechaun Museum with the tradition of storytelling. Be brought on the story of Ireland's myths and legends. Decide between guided tales of Ireland's folklore or darker twisted tales of Ireland's past… you can decide!
Shake hands with a mummy at St. Michan's Church
St. Michan's Church is the home to five long burial vaults and in which 4 mummified corpses are on display from their fallen and decayed caskets. Shake hands with an 800 year old mummy which is open to the public and it is a tradition when visited to shake hands with the mummy!
The art of Dublin's Streets
Dublin city has received somewhat of a make-over the past few years, with international artists taking to the streets of Dublin starting a vibrant street art revolution. All these masterpieces can be found across the city, in places such as Tivoli Car Park, Temple Bar, Richmond Street and Smithfield.
The story of the dead
Glasnevin Cemetery Museum has been the guardian and storyteller for over 1.5 million people. The cemetery host tours that are led by a team of experienced guides, providing valuable insight into the stories of this unique Victorian burial place.  The site is home to the final resting place of the men and women who have helped shape Ireland's past and present.
We hope you enjoyed our quirky selection, Dublin packs quite the punch when it comes to things to do and see!