Discovering Dublin's Coastal Villages
28 December 2017 ·
2
min read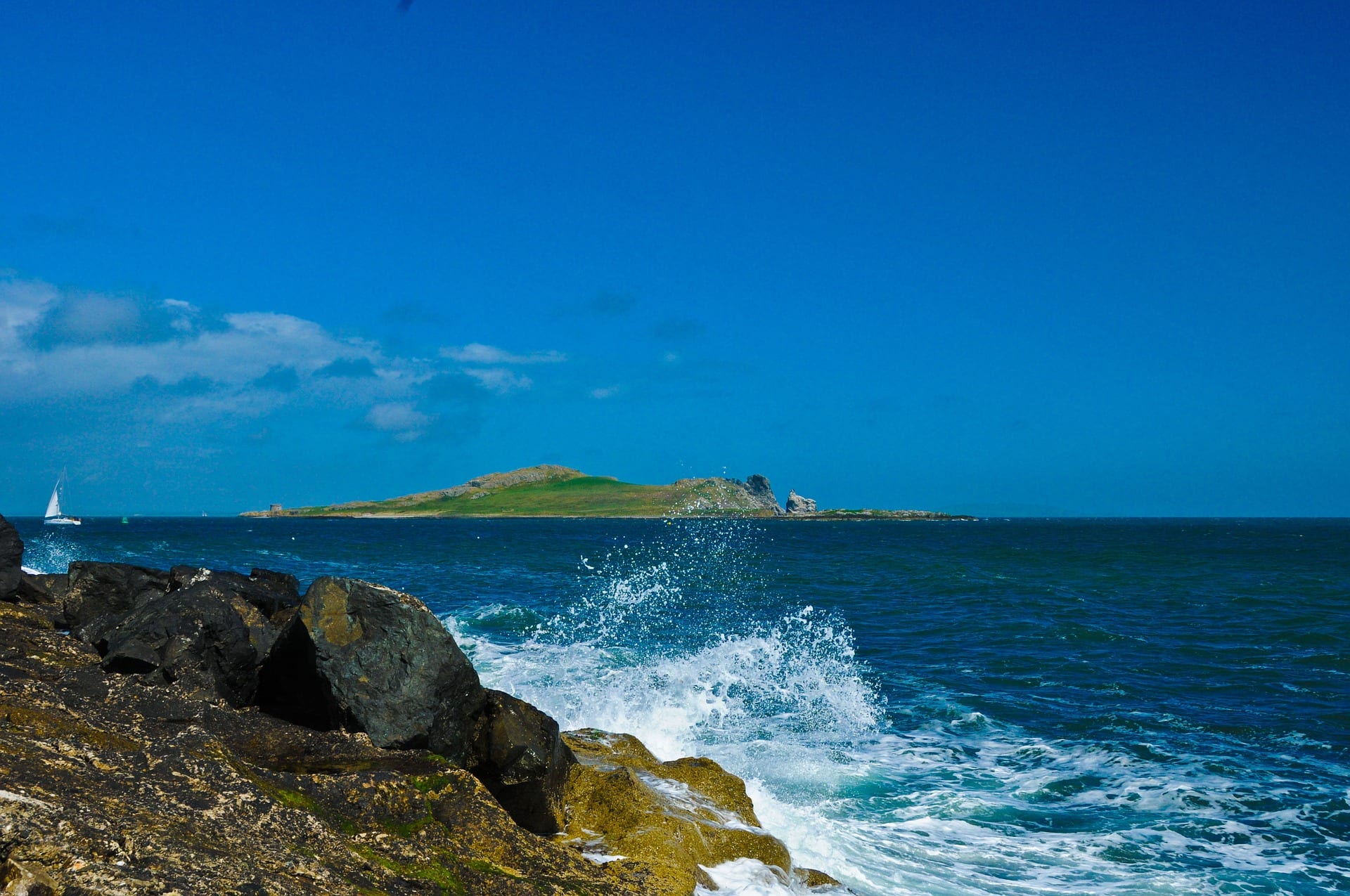 Exploring Dublin Bay is a perfect day trip plan during your stay in Ireland's capital. The bay is full of beauty punctuated by charming coastal villages. Whether you want to go for a scenic walk, try tasty seafood, visit historic castles or experience quirky markets the bay has is all. So escape the buzzing city centre and explore one of these places:
Malahide
Malahide is situated on the North of Dublin Bay and offers a gorgeous view of the Bay. You will be charmed by its traditional shop fronts, cute cafés and chic boutiques. Its main attraction is Malahide Castle. You will discover the life of the Talbot family through a guided tour of four authentic furbished rooms. They lived there for over 800 years and every piece of furniture has a story to tell. The Garden house is also a popular place, located on the ground of the castle it features a butterfly house! Then your visit won't be completed with a stroll to the marina and down the beautiful beach.
Howth
This old fishing village is only 20 minutes away from Dublin City Centre by train. The town of Howth is a natural boundary in the North of Dublin Bay with the Lambay Island and Ireland's Eye. The seafront is crowded with restaurants that will serve the catch of the day to every seafood lover. There are great walks to do and for every level. The Bog of Frogs Loop gives scenic views of the cliffs, Lambay Island and Baily Lighthouse. Make sure you pop in Howth market just beside the DART station, it features handmade jewellery, organic food and antics.
Dún Laoghaire
The port town of Dun Laoghaire is a timeless place, where you can still feel the influence of the Victorian times when it was a popular seaside holiday location. Villas are brightly painted with palm trees and remain the well-preserved bandstand. If you feel adventurous you can go for a Segway tour, sea kayaking or even rock climbing. Alternatively, everyone can enjoy a stroll along the promenade and try Dublin's best ice-cream at Teddy's ice-cream.
Dalkey
Dalkey is an old port town home to celebrities and some of Dublin's finest cafés and bars. Like many coastal towns, it offers boat hire and fishing opportunities. Dalkey also has a rich history and a castle, Dalkey Castle and Heritage Centre. The visit will give you insights of the life in medieval days including remarkable actor performance.
Skerries
Skerries is a postcard place with much to discover. Whether you embrace a challenging hike or a casual stroll with stunning views Skerries has it all. Every trail offers splendid views of the area and the sea. Less than five minutes from the train station you can visit windmills and watermills with a guided tour. On the ground of the Ardgillan Castle, there is a five-mile network of walking trails through woodland parkland and gardens to explore. And for a regal-treat why not enjoy an afternoon tea in the castle?
Now that we've guided you, hop on the DART and enjoy the Irish coastline! If you wonder how to access the train station, feel free to ask our lovely reception team at The Stephen's Green hotel, they will be happy to help you planning your day-trip.