Why Dublin's Temple Bar Is So Famous?
07 November 2017 ·
2
min read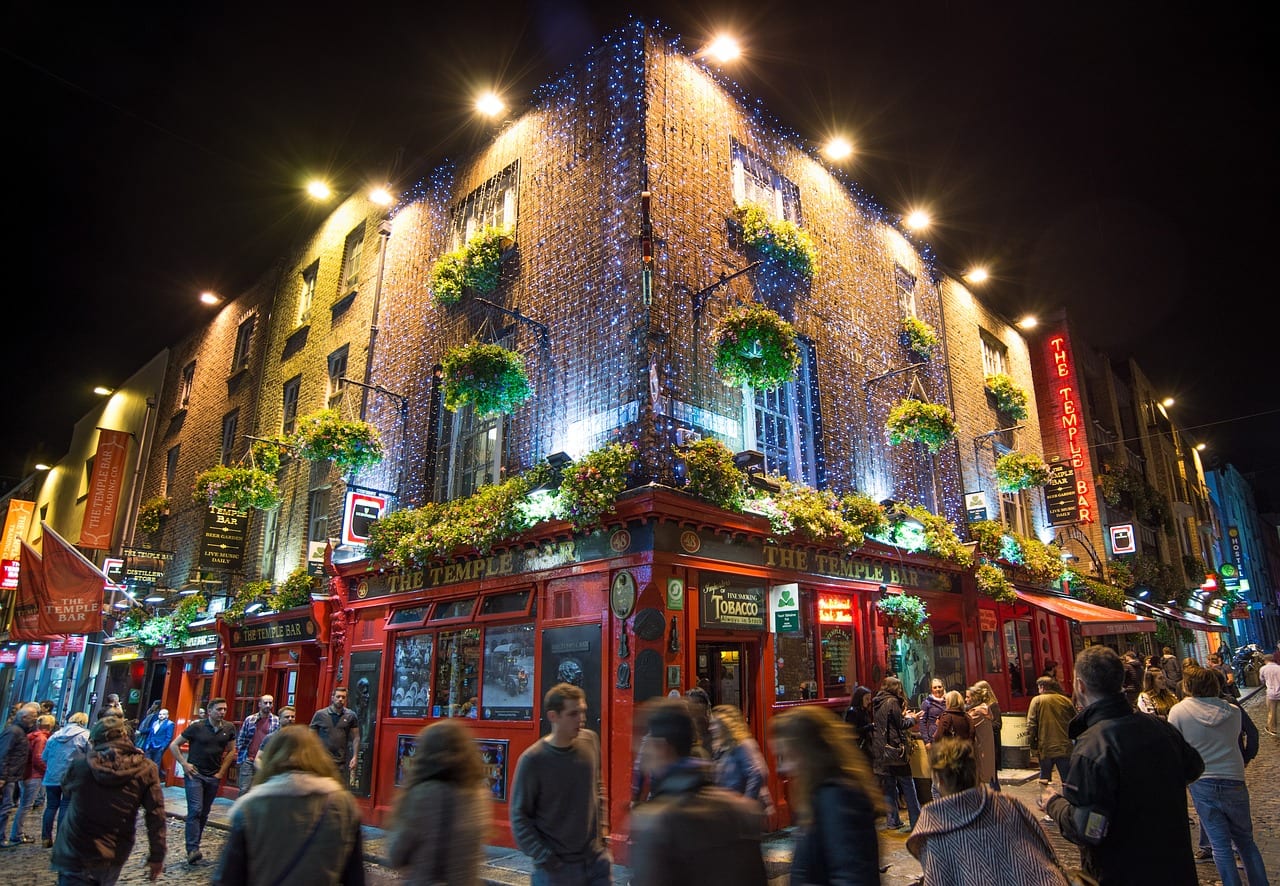 Dublin's history is really famous with great monuments like the Christ Church Cathedral or the Trinity College for instance, but Dublin is also famous for its pubs and its nightlife. And when it comes to nightlife Temple Bar is the most famous place in Dublin, for tourists and locals. Do you know the history of this place? Here is a little explanation.
Temple Bar: The local area
Formerly known as "Temple Barr" (a Barr is a raised estuary sandbank often used to walk on), many centuries ago this area was disused and it was not a safe area at all. In fact, during the 18th century, it was the place to go if you were looking for a prostitute after a night of drunken depravity.
As the years went by, the area got worse and worse. The only good news is that this resulted in bargain rents for homes, boutiques and bars. That's why the area became quickly a hub of Irish bohemian peculiarity – like in SoHo in London or Brooklyn in New-York. The locals started to like this and it became a trendy neighbourhood.
Because of the increasing popularity of Temple Bar, the Irish government decided to modernise and rejuvenate the entire area in 1991, which made it even more popular. Temple Bar is now promoted as Dublin's cultural quarter, and thanks to its bustling nightlife it has become famous with tourists around the world. Its location is perfect because it's near some of the nicest boutique hotels in Dublin city centre such as The Green Hotel.
The Temple Bar: Whiskies galore
One of the most famous pubs in Dublin is the Temple Bar (established in 1840), famous for its location but also because it offers over 450 different kinds of rare whiskies (Ireland's largest collection).
You can't miss this red building, it looks typically Irish and it is always buzzing. The inside is pretty quirky, with a lot of hanging lamps, the huge whiskey collection and a weird bronze statue of James Joyce. And the crazy atmosphere here makes you want to come in. The only problem comes from its fame, the place is always full and it's really complicated to find a place to sit.