Halloween Night in Dublin
09 October 2017 ·
2
min read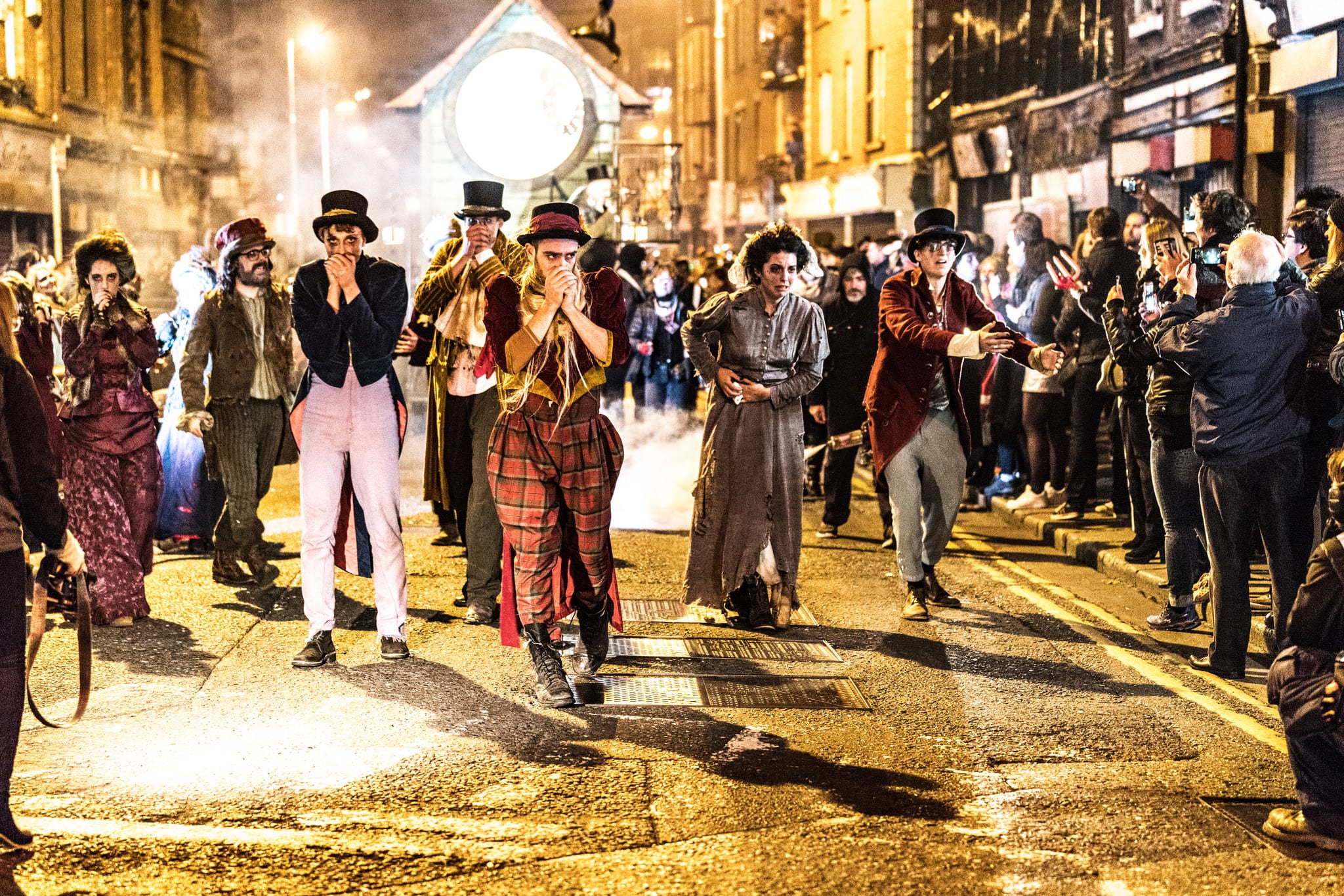 Maybe you don't know that but Halloween has Irish origins so if you want to experiment the real celebration come to Dublin. Here is what you can't miss during Halloween in Dublin.
Bleedin'Deadly
Bleedin'Deadly is the "most absurd" Halloween event in Dublin. This year you will see their "carnival of curiosities" and you will be stupefied. The world's most pierced woman, snake charmers and the Grim Squeaker will join 44-time world record holder the Space cowboy for a Halloween show you will not forget.
Macnas Sleep no more parade
This parade is a torch light parade throughout Dublin city and it's thrilling. During this parade there will be spectacles, dances, you will admire weird and wonderful characters. This is definitely a family event where you should go on Halloween night in Dublin.
Malahide Castle
This 800-year-old castle which is known to be haunted by 5 spectres including Puck the Court Jester who was killed because he fell in love with the Lady of the House Mrs Talbot. Follow Hattie the quirky housekeeper for a thrilling tour of the castle. And if you're too scared you can take shelter in of the boutique hotels in Dublin city centre.
National Concert Hall
If you're a Hitchcock fan or if you just want to tremble with a movie then come to the National Concert Hall. There will be a live cinema screening of Psycho accompanied by the National Concert Hall orchestra who will perform the hair-rising score. I don't know if after that you will be able to take a shower at the O'Callaghan Stephen's Green hotel even if the showers there are really relaxing.
Ardgillan Castle
You want to see ghosts? The ghosts of the Ardgillan Castle are prepared to sabotage Halloween! You will have a ghostly visit around the castle with the Rise of the Spirits tour. And who knows maybe if you're lucky you will meet the spectres?
So what about a little fright in Dublin?