The Irish and their Easter traditions
12 April 2017 ·
2
min read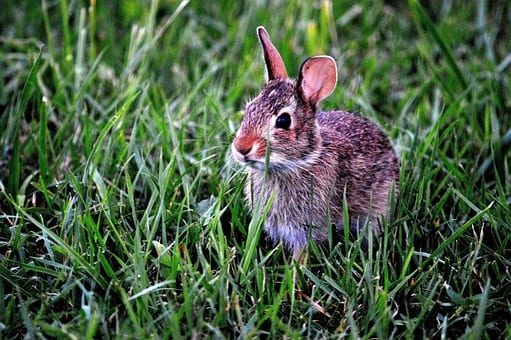 Irish people tend to be very religious. Easter time is very important and one of the most famous holidays of the year. It's being well celebrated and there are  many remaining traditions from back in the days. The most important ones, we've listed below:
Lent
Lent starts on Ash Wednesday, which is typically 40 days before Easter Sunday. Priests usually stand in front of the church and bless you with an ashen cross on your forehead. A key word relating to that period is most certainly: sacrifice. Many Irish people renounce on meat and something they specifically like, such as sweets or tobacco, during that period. It's a time of self-discipline and reflection, mostly done by believing people. Most time should be spent within the family. During Lent, it's cleaning time. Houses are made impeccable for the Easter time.
Good Friday
Good Friday is a special day in Ireland and celebrated at a grand level here than in other countries. It is a day of rest which means no work should be done. Confessions should be held to ask for forgiveness. Alcohol selling is prohibited in most pubs and restaurants and many shops close their doors as well. It can be a difficult day to find something to do outside your own home. They say that if a child is born on Good Friday and baptized on Easter, it will be a child of heaven with healing skills. Eggs laid on Good Friday, should be eaten only on Easter and if you get a haircut on Good Friday, you will be exempted from headaches for the whole upcoming year.
If you're planning on visiting the church on a Saturday evening, beware of the lights being turned off at 11pm to symbolize the Christ's rising.
These are traditions, most Irish still believe in and you should be aware of that before planning your trip to Ireland on an Easter weekend.
A typical Easter Sunday
The day usually begins with a morning mass, followed by a day with the family. Everyone dresses up in their suits or dresses and spends a day at home, which has been cleaned during Lent. This is called the spring cleaning and is a tradition for many years since back in the days, the priest used to come on Easter Sunday to distribute blessings to the families.
Eggs are being painted all day and fun egg hunts are organized too. It's all about making the children happy on this very special day. Since boiled eggs are not that tasty for kids, chocolate eggs are literally everywhere and in every color.
Besides, lots of companies host Easter parties on the day itself or several days before to make it a very special day for their clients.
Food
The Easter meal is usually very variant. Tables are packed with Trays, bowls and plates. The tables are usually nicely covered in yellow and green. Bunnies and eggs are part of the decoration.
People have been sacrificing meat and sweets for forty days and are looking forward to a savoury feast. Anything Irish belongs on the table: Meat, gravy, stuffing, potatoes, vegetables, Yorkshire puddings and much more.