Romantic Restaurants Dublin
18 November 2019 ·
5
min read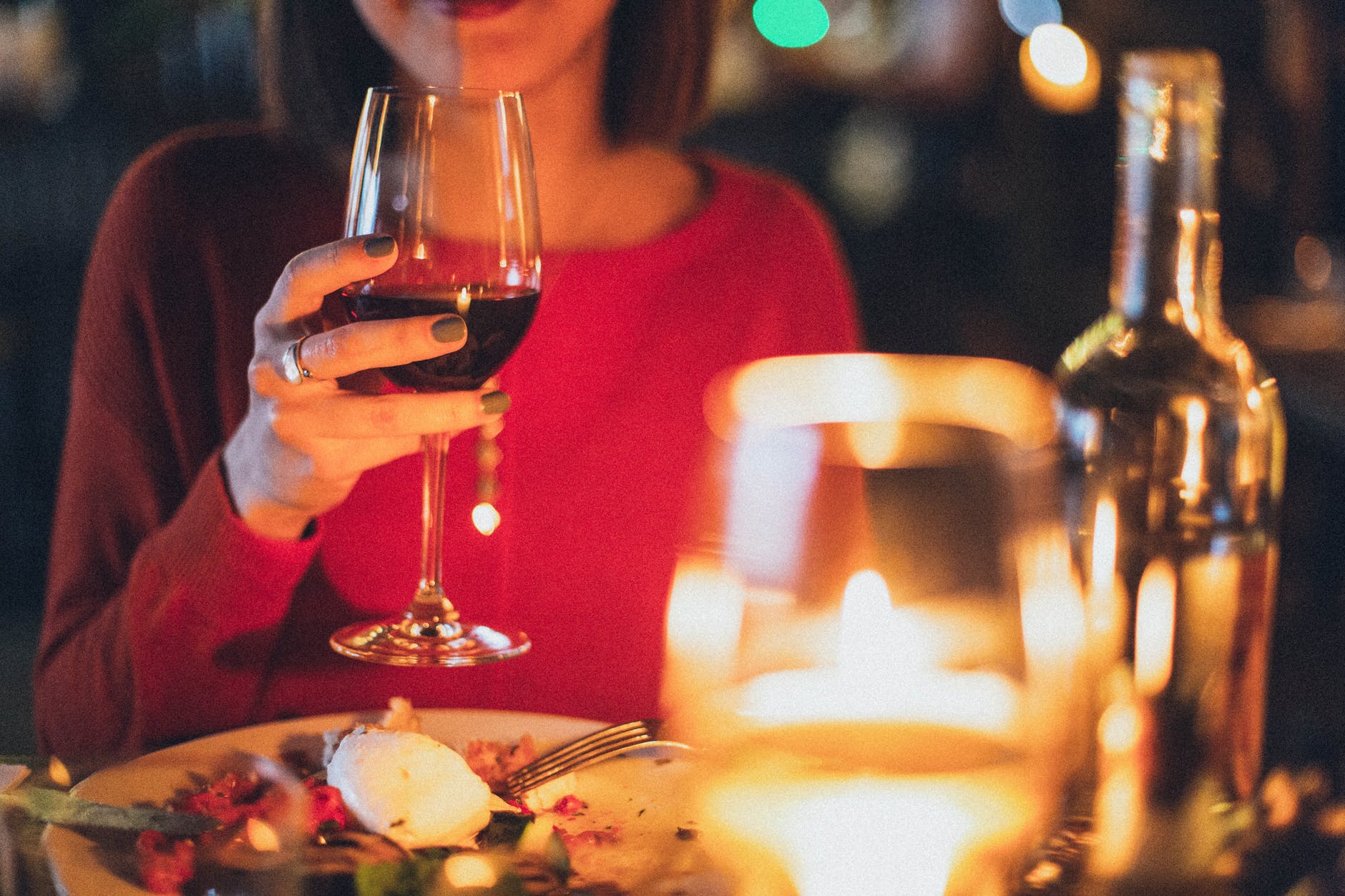 The Complete List of Romantic Restaurants in Dublin According to Your Budget
Whether you are travelling to Dublin for a romantic getaway or want to surprise your significant other with a romantic dinner, we came up with a list of our favourite intimate and delicious restaurants.
Dublin is a very cosmopolitan city and has a wide range when it comes to dining options. As the proverb says, "food is symbolic of love when words are inadequate": This is why we gathered various options that will suit all budgets and preferences.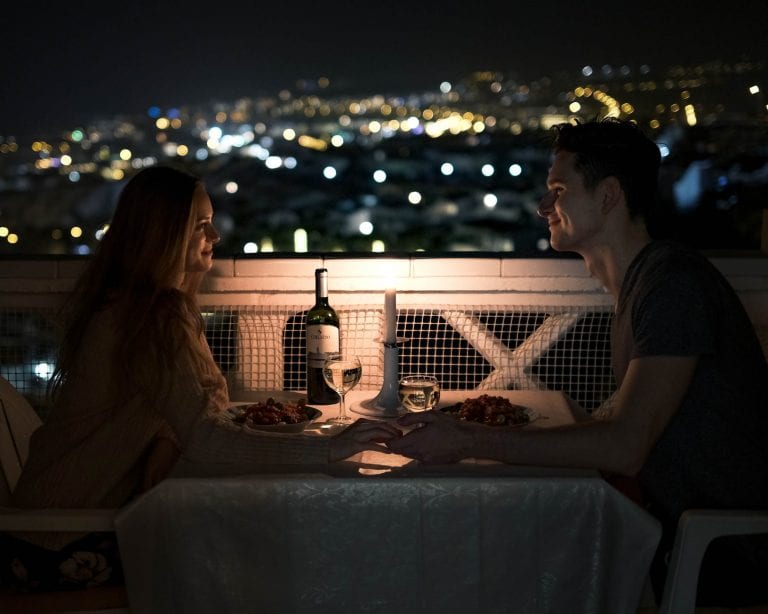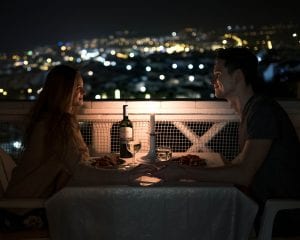 The Port House Pintxo
Located in the heart of Temple Bar, The Port House Pintxo  is the perfect romantic setting for a successful dinner. Looking for a light bite or a nourishing dinner, the restaurant's large selections of drinks and tapas will surely suit you and your partner. Your culinary experience will be enhanced by the restaurant's underground vibe and stylish surroundings.
Address: 12 Eustace St, Temple Bar, Dublin 2, D02 VY27
Price range: €€
Type of cuisine: Mediterranean
Tang
Tang will be the ideal location for a tender brunch with your better half. With cuisine largely influenced by Middle Eastern countries, you are tempted to order more than one dish. Tang is a small neighbourhood café situated in the city centre of Dublin serving fresh products all year long. If you or your partner is vegetarian, we highly suggest you try Tang as their choices of vegetarian options are extremely yummy!
Address: 23C Dawson St, Dublin 2
Price range: €
Type of cuisine: Middle Eastern
El Grito Mexican Taqueria
With tasty food and low prices, El Grito will win you and your beloved's heart. Colourful and authentic, the place will transport you in the bustling streets of Mexico City. As one of the charming eateries in the city, it is also one of the most pocket-friendly restaurants, an excellent choice to spend quality time with your partner without breaking the bank.
Address: 20, Mountjoy, Dublin, D01 K3T1
Price range: €
Type of cuisine: Mexican
Red Torch Ginger
Serving Thai and Asian cuisine, Red Torch Ginger is located in one of Dublin's most lively areas. With friendly service and a great set of fantastic cocktails, Red Torch is the ideal spot for a first date. Feel free to visit their website as they usually have ongoing promotions.
Address: 14/15 St Andrew's St, Dublin, D02 HP58
Price range: €€
Type of cuisine: Thai, Contemporary
White Moose Café
The White Moose Café is a beautiful gem. Serving delicious food and managed by a friendly and welcoming staff, you are guaranteed to have a great time here with your partner. We highly suggest you try their pancakes; you'll want to come back for more.
Address: 268, 272 N Circular Rd, Phibsborough, Dublin, D07 DT61
Price range: €€
Type of cuisine: Irish, Café
Il Vicoletto
This list of restaurants would not even come close to romantic if there wasn't an Italian restaurant included in it. Situated in a quiet street of Temple Bar, Il Vicoletto is a steakhouse and seafood Italian restaurant. The restaurant will bring a taste of Italy to you and the lovely atmosphere the restaurant offers will ensure you'll have a wonderful night.
Address: 5 Crow St, Temple Bar, Dublin 2, D02 N228
Price range: €€
Type of cuisine: Italian
Dada
At more than 3,700 Km away from Ireland, Dada managed to bring a piece of Morocco to Dublin. Serving one of the richest cuisines in the world, Dada is beautifully decorated and will turn your romantic date into a voyage to the North African oasis. Not only will you fall in love with your date but also the tasty food they are serving.
Address: 45 William St S, Dublin 2
Price range: €€
Type of cuisine: Moroccan
The Stella Dinner
With a décor coming straight from the 1950s, The Stella Dinner will be your new romantic spot. Seated in a booth, you will love to share pancakes, burgers, and sundaes with your significant other. An extra bonus, the Stella Dinner offers an amazing choice of delicious cocktails!
Address: 211 Rathmines Rd Lower, Rathmines, Dublin 6, D06 Y277
Price range: €€
Type of cuisine: American Diner
Angelina's
Address: 55 Percy Pl, Dublin, D04 X0C1
Price range: €€
Type of cuisine: Italian, European
La Maison
La Maison is an authentic French restaurant in the heart of Dublin. Simple yet chic, the restaurant will set you and your better half in the best romantic mood possible. Freshly prepared and cooked by the experimented chefs, the French cuisine served at La Maison will make you forget that you are in Dublin and not in France … Bon Appétit!
Address: 15 Castle Market, Dublin 2, D02 C656
Price range: €€
Type of cuisine: French
Mr Fox
In a relaxed setting, Mr Fox restaurant will guarantee you a great time. Good food, great people and a relaxed setting will ensure that your romantic meal is one to remember. With a first-class quality food, your romantic evening will quickly turn into a marvellous culinary experience.
Address: 38 Parnell Square W, Rotunda, Dublin
Price range: €€€
Type of cuisine: Central European
Pearl Brasserie
One of Dublin's top-rated restaurants, Pearl Brasserie will ensure you a magical night with your romantic interest. Offering a fine dining experience, treat yourself and your partner to a dinner made from the best quality products. Love will be in the air with the brasserie's charming atmosphere!
Address: 20 Merrion Street Upper, Dublin 2, D02 XH98
Price range: €€€€
Type of cuisine: European
Vintage Cocktail Club
With a romantic and cosy atmosphere, the Vintage Cocktail Club has surely one of the greatest selection of cocktails in Dublin. Discreetly established in Temple Bar, the atmosphere will make you travel back to the 1920 clandestine bars. There are well known for their cocktails, but we recommend trying their food, you won't be disappointed. Spoil your better half and go to the Vintage Cocktail Club.
Address: 15 Crown Alley, Temple Bar, Dublin 2, D02 E229
Price range: €€€
Type of cuisine: Bar food
Mulberry Garden
Offering a 3-course set menu based around seasonal produce grown on the island of Ireland, Mulberry is a dreamy romantic restaurant topped up with a fantastic culinary experience. Set in an old cottage, Mulberry will guarantee you the cosiest of romantic setting with a touch of excellence.
Address: Mulberry Ln, Dublin
Price range: €€€€
Type of cuisine: Contemporary, European
We hope you will enjoy those romantic settings as much as we did. Even if you are looking for a simple gathering with friends, we are convinced you will love eating your way through the mentioned restaurant. If you feel like your reading about Dublin's eateries is not over yet, you can keep on discovering our restaurant recommendations with Dublin's top dinner spots according to your cuisine and budget.