The Best Pubs In Dublin For Traditional Music
02 August 2019 ·
2
min read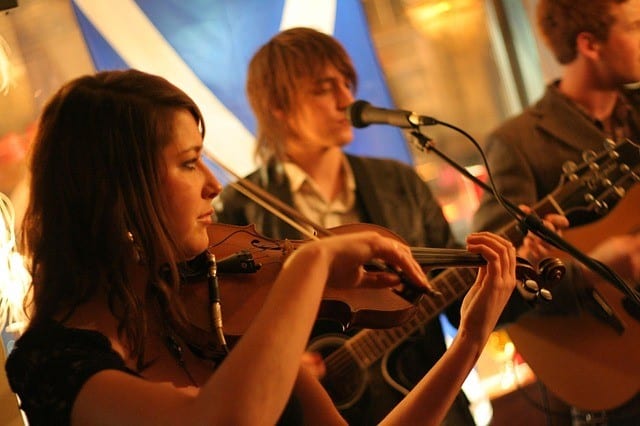 Among the top reasons to visit Dublin and discover the Irish culture is the music and lively atmosphere of its pubs. With 750 pubs according to Failte Ireland, Dublin is giving you a large choice for your night out, from quirky historical pubs to more recent additions. We picked some of the best for a trad session, removing the hassle of having to decide where to go!
The Cobblestone in Smithfield
Starting with the much renowned Cobblestone pub, for more than five generations music has resonated its walls. Join the family for traditional music sessions 7 days a week – and for those of you brave enough to play in front of a crowd, try out The Balaclavas session on Wednesdays.
Hughes in Smithfield
Don't be intimidated by its exterior, the inside of Hughes pub is inviting and snug. This pub is a local spot and so not as crowded as the Cobblestone. Pop down on a Friday evening for some traditional music, in a cosy setting that will have you feeling like you've been transported back in time to the Ireland of old.
McNeill's Pub, Capel Street
The local favourite McNeill's Pub will catch your attention with its windows packed with old instruments. At night the music shop turns into a lively pub giving you the best of traditional Dublin's nightlife. Music is played live from Thursday to Saturday.
The Celt, Talbot Street
This small traditional Irish pub is located in the city centre with live music 7 days a week from 9pm. It also hosts music and dance sessions with dinner. The crowd is made of tourists and locals alike, making for a friendly atmosphere.
Gogartys in Temple Bar
Live music is played almost non-stop at Gogartys, making this pub one of the top choices for tourists. Located on the cobbled streets of Temple Bar, this is perfect if you are in the area looking for a trad session at any time of the day.
Merchant's Arch on the Quays
Located on the Quays, the Merchant's Arch offers trad sessions in addition to the beautiful views over the Liffey and the Ha Penny bridge from the upstairs room. It is tourist central, however, music sessions are every day and sometimes until 2am.
O'Donoghue's in Merrion Row
O'Donoghues's pub is steeped in the history of traditional Irish music, live music sessions seven nights a week in the bar but also in the beer garden. Its walls are covered with drawings and photos of Irish musicians. This is the perfect spot for those in search of authenticity.
There's nothing more authentic than a traditional Irish music session, so time to put on your dancing shoes and get ready for a memorable night in the heart of the capital! If traditional Irish music isn't really your thing, we've picked out some of the coolest quirky bars in Dublin for a retro drink, that might tickle your fancy instead.